Unleash the Power of Collaboration in Contracts | MIT News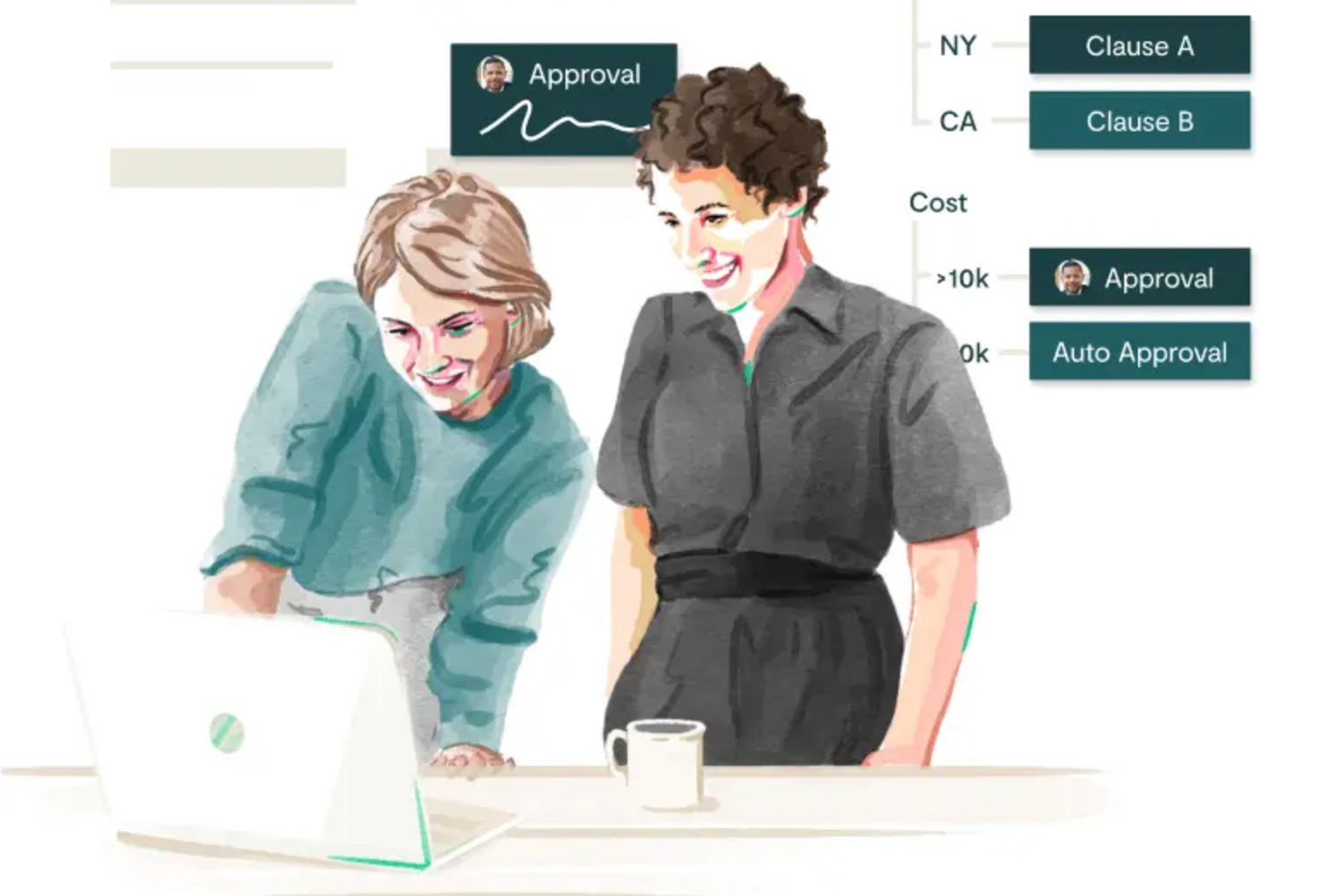 At the heart of almost every purchase, sale, partnership, acceptance and rejection is a contract. Businesses depend on people's ability to make and understand contracts, especially in response to unique and rapidly changing circumstances, such as a global pandemic, for example.
Even before the pandemic, many companies struggled to keep up with accelerating changes in operations, such as ballooning partnerships with online influencers, new digital business models and frequent software updates affecting millions of people. users.
Over the past seven years, MIT alum Ironclad has been developing digital tools to help people collaborate on contracts. The company's platform streamlines manual review processes, organizes communications such as email and feedback, and collects snapshots of each contract version. Along the way, Ironclad collects contract data, then lets users make simple Google search-like queries to figure out who's doing what, when.
For Ironclad co-founder and chief technology officer Cai GoGwilt '10 SM '11, who has two degrees in computer science and electrical engineering from MIT and has spent his career in software development, the world of contracts can seem like a drastic change.
But GoGwilt doesn't see it that way. He thinks of contracts as code. Lawyers and contract specialists are like the engineers who write the code, and the legal system is like the computer.
"Data locked into contracts governs the entire business. It in many ways governs the whole economy in terms of business relationships," says GoGwilt. "In a sense, the world of contracts is like the operating system of society. So, by building a system that helps unlock the data in contracts, we are helping to build that operating system.
GoGwilt's perspective is unique in a space traditionally led by lawyers, and it has helped build Ironclad into a rapidly growing software company with more than 400 employees. Ironclad's customers span nearly every industry and include L'Oreal, Reddit, Fitbit, and Dropbox.
The past two years have been a whirlwind of learning and growth for Ironclad. Healthcare companies have used Ironclad's services to transition to telehealth delivery channels. DoorDash used Ironclad to increase the number of restaurants it partnered with. The Texas Rangers baseball team used Ironclad to sell seats and suites — and, when games were canceled, to modify those contracts.
GoGwilt believes Ironclad helps companies focus on getting better deals faster, which will ultimately lead to better outcomes for people.
"A big part of the challenge is harnessing the human intellect," says GoGwilt. "People are really good at some things and bad at others, and computers are good at some of the things people are bad at. Once you understand what options are on the table, the human will know what are the best options, especially for decisions that affect other people. We take care of the operational side of things to allow people to spend more time on things like strategic thinking."
From codes to contracts
After earning undergraduate degrees from MIT in physics and computer science and electrical engineering in 2010 and a master's degree in computer science and electrical engineering in 2011, GoGwilt worked as a software engineer at Palantir for three years. When he left, he researched industries that could benefit from the processes software engineers had created to handle complex code development and deployment.
"My interest in contract technology came from trying to take the collaborative process of software into another realm," says GoGwilt.
As he spoke to lawyers and learned more about contracts, the complaints he heard about the industry sounded familiar.
"There are many parallels between the issues our users face on a daily basis and the issues that software engineers face, such as struggling to collaborate, ensuring there is a centralized version control system, approving changes, discuss changes outside of the contract," GoGwilt says. "The evolution of the contract is just as important as the end state of it."
Many people assume that lawyers are the only people involved in drafting contracts, but lawyers are not the experts on business issues and goals. If a company wants to partner with an online influencer, for example, the marketing and business development teams will need to play a lead role in stipulating the terms of the deal. If a company is looking to go totally remote or bring people back to the office, management, HR, and employees need to have a seat at the table when drafting the contract.
Ironclad helps facilitate these processes.
"The magic of [our platform] is that contracting is a super collaborative process," says GoGwilt. "It was always a super collaborative process, but there was no place to collaborate. Our user base basically extends to everyone in a company. »
Ironclad's flagship product, Workflow Designer, is a tool that helps people provide feedback and change contract language faster.
"I consider it the coding platform for contract specialists," says GoGwilt. "It's really a development environment, where you can start your contact, iterate, turn the contract into code, extract variables, combine approval and signing processes."
Respond to the pandemic
GoGwilt met Ironclad co-founder Jason Boehmig at a legal technology conference in October 2014. Boehmig had quit his job as a lawyer the same day GoGwilt quit his job as a software engineer. They realized they had complementary skills and founded Ironclad a month after they met.
As the duo developed their company's workflow tool, Ironclad gained traction among companies struggling to meet contractual requirements related to changes to their products, partnerships and processes. When the pandemic hit, all businesses started dealing with these issues.
"These contracts could help businesses stay flexible through the next downturn without having to resort to things like cutting staff and raising their prices," GoGwilt says.
Ultimately, GoGwilt believes Ironclad enables a new form of collaboration that will make everyone happier with the end product.
"Negotiating is often seen as people banging heads, there's this idea of ​​opposition, but it's not," GoGwilt says. "At the end of the day, we try to come to an agreement, we try to codify what we agree on, and so we have to collaborate to make that happen. The only reason it's considered an adversarial process is because there aren't great tools to handle it, and that's what we bring to the world.