"Unified security systems are long-lasting and cost-effective solutions," says Genetec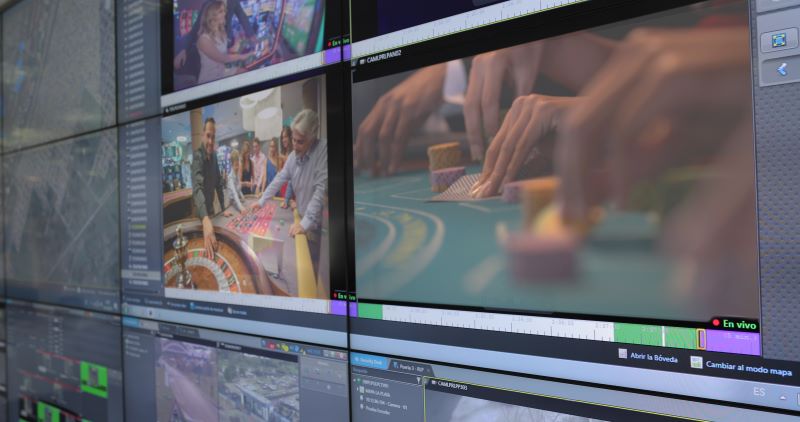 Unified security
Global IFSEC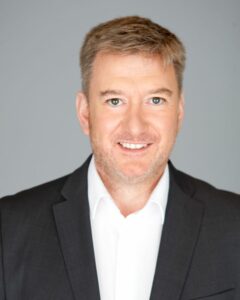 The coronavirus pandemic has exposed vulnerabilities in physical security systems, as many have struggled to connect remote workers to the office. Going forward, companies need to be creative in how they use, update, and redeploy security systems. Country Manager at Genetec, Paul Dudd, discusses the cost-effectiveness of these solutions.
When choosing a new security system, cost is always one of the most important factors as many security managers face the challenge of finding an optimal security system, suitable for the complex requirements of the business. , while respecting a limited budget.
Unification: minimum expenditure, maximum performance
A unified platform is a viable software solution that can help organizations meet their immediate and long-term security needs. It provides connectivity between multiple systems, including video surveillance, access control, intercom and intrusion detection systems, and helps security managers get all the business information they need for operations. daily, in a single interface.
One of the main advantages of unification is its cost effectiveness. According to a representative study from Genetec, 77% of respondents were able to reduce their infrastructure footprint through unification, 78% were able to reduce maintenance costs and 89% were able to reduce maintenance time.
A unified platform is less expensive to acquire and maintain than integrated and proprietary solutions individually. Businesses can benefit from an open system architecture because it enables the integration of third-party systems and devices, without having to perform separate customizations or upgrades for each integration.
Modern unified solutions provide the ability to implement third-party applications using software development kits (SDKs) or an application programming interface (API). This allows businesses not only to continue using existing integrations, but also to develop and maintain individual integrations without having to depend on single platform manufacturers. With a unified solution like Security Center, employees only need to know and use one system. Administrators save time setting up the system and only have one manufacturer to contact – Genetec – for any questions or issues.
Optimized use of existing resources
Today, many businesses struggle to maintain security applications and the associated hardware infrastructure, which often operate independently of each other. A unified solution optimizes the use of resources by sharing existing hardware such as servers and databases. With unification, security operators no longer have to manage, configure, update, and secure disparate security systems and technologies.
In addition, all data and services are stored in a central location and can be accessed immediately, saving operators considerable time. With proprietary systems, maintenance personnel have to manage each individual system on a separate computer and often have to travel to additional locations to update software or perform a system check, which can be time consuming and expensive.
Reduced material costs
The costs associated with on-premise IT infrastructure have also become a significant issue for businesses. Server rooms, local cabling, and the right cooling systems all take their toll. The security infrastructure also takes up a lot of space, as CCTV files must be stored, access control information must be filed, and the chosen systems must also be installed on the servers themselves.
For this reason, more and more companies are turning to cloud-based services. Cloud services relieve IT departments of responsibility for server space, cooling, power, and hardware maintenance. At the same time, the protection of data stored in the cloud is greatly improved, as major vendors such as Microsoft and Amazon have implemented strict security measures. With the cloud, businesses can not only avoid high fixed costs to outfit and operate their own server rooms, but can better protect their internal data against increasingly sophisticated cyber attacks.
Optimized operating processes
A unified platform can also benefit other departments within an organization, even if their role is not focused on security. As data is collected within the unified system, it can help improve operational efficiency and generate strategic and actionable business intelligence.
With the help and integration of smart tools like analytics, it's now easier to identify trends and patterns from data from multiple systems. In an airport, for example, a unified solution that feeds the data into the associated analysis software, can present a better understanding of terminal usage and density, as well as the flow of travelers and visitors, allowing services to take action and eliminate unnecessary waiting times.
Unification can open up a whole new world of collecting and using actionable business intelligence that can greatly improve business operations. Additionally, it can help encourage interdepartmental collaboration and break down what may have been a typically siled culture.
Every second counts
In critical situations, every second counts for security teams. A unified platform is the best solution to help operators validate and correlate alarms from all sensors in their environment. This can help quickly determine if an alarm is real or false and if it needs an immediate response. If the control center receives an intrusion alarm on the premises, video surveillance within the unified system can be used to assess the situation on site and, if necessary, block all access points in the vicinity. Monitoring the entire site on a single interface can reduce complexity for security teams and protect against preventable stress-related errors.
The data collected within the system is also prioritized by the unified platform. As a result, security personnel do not have to deal with secondary issues which may be less important. Every minute that the team wastes due to inefficient operations can be extremely costly to the lives of individuals and to the organization itself. It is therefore important that on-site personnel make decisions quickly and react to events appropriately. With unification, companies can avoid unnecessary damage and reduce personnel costs at the same time.
'Secure by Default' in the Age of Converged Security: Perspectives from IFSEC 2019
From data security to the risks and opportunities of artificial intelligence, conversations at IFSEC International shape future security strategies and best practices. This eBook brings you exclusive information about those conversations, covering:
A Global Perspective on Politics and Security from Frank Gardner OBE
Surveillance Camera Day: Tony Porter Launches Secure by Default Requirements for CCTV Systems
Using drones to secure the future
Autonomous cars and AI: transferring human incompetence from drivers to safety engineers?
The ethical and geopolitical implications of AI and machine learning
Related topics