Know your switch preferences before you invest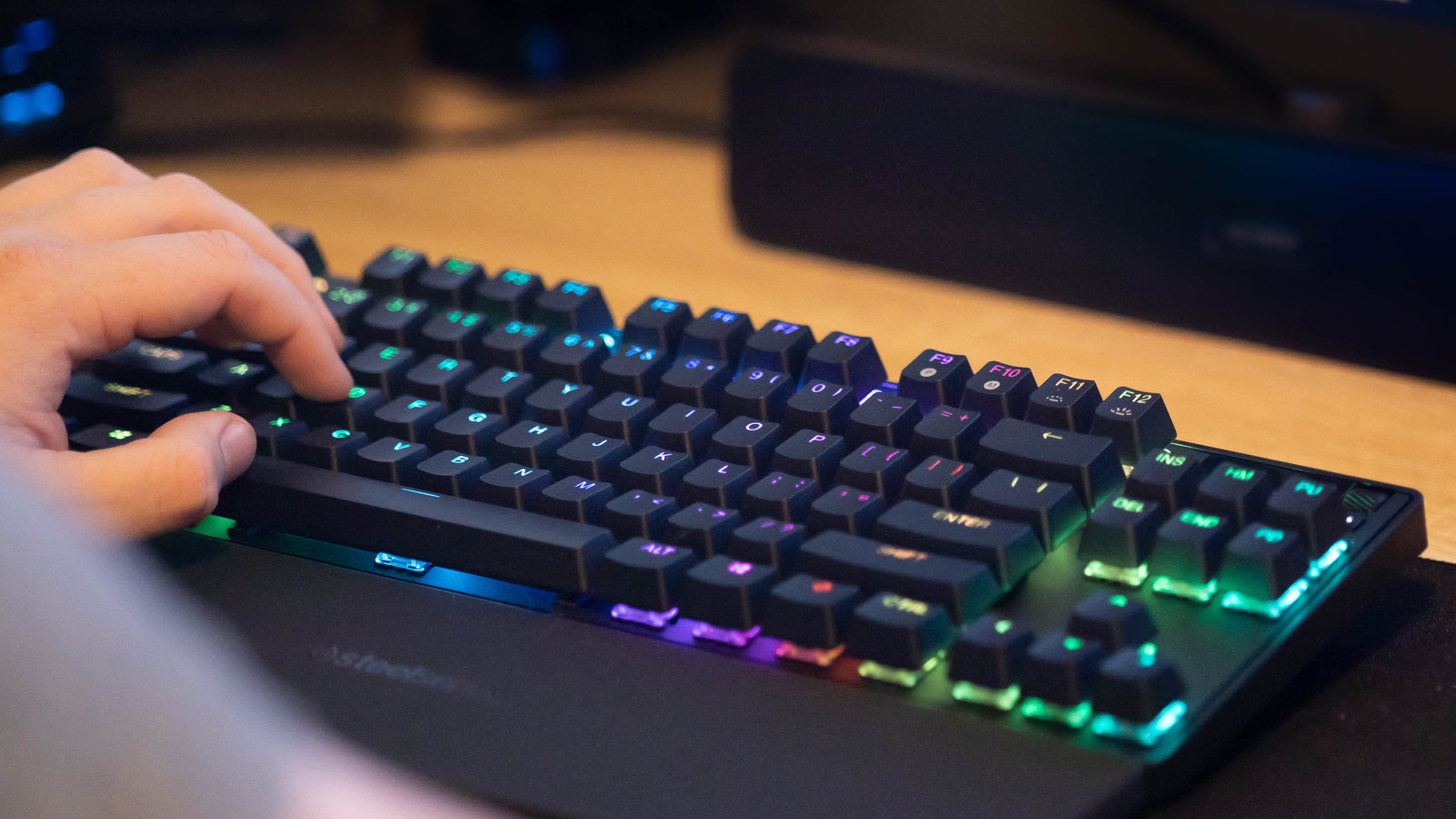 SteelSeries has come a long way with its powerful keyboards over the past half-decade. The company has always had decent keyboards – it's now one of a handful of elite brands making customizable, bright gaming keyboards that go above and beyond your average user's basic requirements – and aren't half bad for Games.
We think the price jump over other Apex models to this new wireless model is enough to warrant serious consideration before opening your wallet. Not every casual gamer should be ready and willing to pay $250 for a keyless card, even if they factor in its wireless connectivity.
Scenarios where a wireless keyboard is needed are rare. Maybe you play in a shared space and need to be able to tear down your setup at the end of the day, or maybe you regularly attend club-esports type events and find wireless more easy to carry your keyboard. Maybe you're just a fidgety person who needs easy access to the keyboard from multiple positions.
Overall, we think the Apex Pro TKL model is ideal for esports and computer gaming enthusiasts, but the usefulness of the wireless feature is something your own circumstances and preferences will determine. Personally, we are completely satisfied with the wired Apex Pro TKL model.
The Apex Pro TKL (non-wireless version) has a faster keystroke response, a generously long lead wire, and a price tag that's $60 less than the wireless version. As such, the power and function behind the Pro TKL are clearly a win, and we're willing to pay a premium for the OmniPoint switches, but the wireless price tag is over the top. Especially when considering the alternatives at the other end of the price spectrum.