In memoriam: Gertrude Forte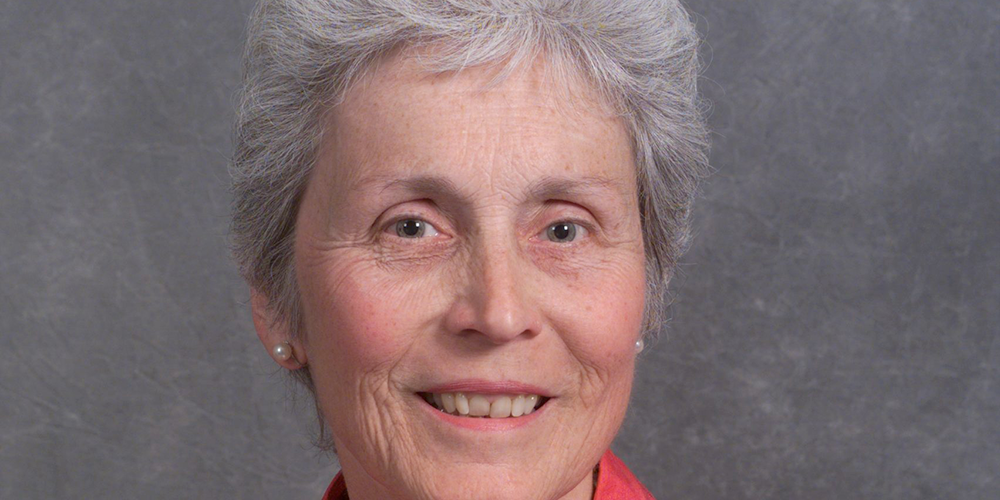 [ad_1]
Gertrude "Trudy" Forte, former editor of the Journal of Lipid Research and leading lipoprotein researcher, died on June 9. She was 84 years old.
Forte was born on February 25, 1937 in Wayne, Pennsylvania. According to her Berkeley Lab obituary, she grew up in the countryside, which fostered her love of plants and animals. She attended Immaculata College in Chester County, Pennsylvania, and graduated with a Bachelor of Arts in Biology with Distinction. She received a National Science Foundation Undergraduate Fellowship to pursue a doctorate. in zoology at the University of Pennsylvania.
During her graduate studies, Forte met and married her late husband John, and had two of their three children. In the 1960s, Forte and her family moved to California and she began her postgraduate training at the University of California, Berkeley. She had her third child shortly after.
Forte remained in Berkeley for almost 30 years and was a Senior Scientist from 1978 to 2004. She then moved to the Children's Hospital Oakland Research Institute, where she worked from 2004 to 2017.
During her tenure at Berkeley, Forte studied the roles that lipids and proteins play in cardiovascular disease. She helped develop electron microscopy techniques used to determine the structural characteristics of lipoprotein particles and applied these techniques to study serum lipoproteins from human samples. She also used model systems to demonstrate how high-density lipoproteins, which carry cholesterol from the bloodstream to the liver, change shape as they mature.
After joining CHORI, Forte steered its research in a new direction to take a more applied approach. She has developed and tested lipid nanoparticles for use in drug delivery. One of his projects was to synthesize low-density lipoprotein nanoparticles to deliver cancer drugs safely and effectively to tumors of a certain type of brain cancer.
Throughout his career, Forte has received over 30 research grants from the National Institutes of Health and has co-published over 230 research papers.
Forte has received numerous awards and honors in recognition of his research and professional achievement, including the Lawrence Berkeley Laboratory Outstanding Performance Award in 1992, the Associated Western Universities honor of Distinguished Lecturer in 1994, and the American Heart Association Special Recognition Award in 1999. She was also the first recipient of the American Heart Association's Annual Women's Mentorship Award in 2001.
Forte was editor-in-chief of the Journal of Lipid Research from 1999 to 2003 and was the first woman to hold this position. She was also a research director for Lypro Biosciences, a therapeutic development company focused on the development of nanotechnology for better drug delivery, from 2008 to 2017.
Laura Knoff, a former senior research associate who worked with Forte from 1992 to 2000 at Berkeley, remembered her intelligence and mentorship.
"[I was] in awe of his intellectual abilities and personal endurance, "Knoff said. "I learned so much from her. She was truly a role model for women scientists and will be sorely missed. "
According to a family obituary, Forte was passionate about music. She played the piano and sang in the choir of Sainte-Marie-Madeleine parish in Berkeley. She also enjoyed supporting the local performing arts and attending live performances.
Forte is survived by her three children and their spouses, as well as seven grandchildren.
[ad_2]