Don't Fall For These 5 Cloud-Based Physical Security Myths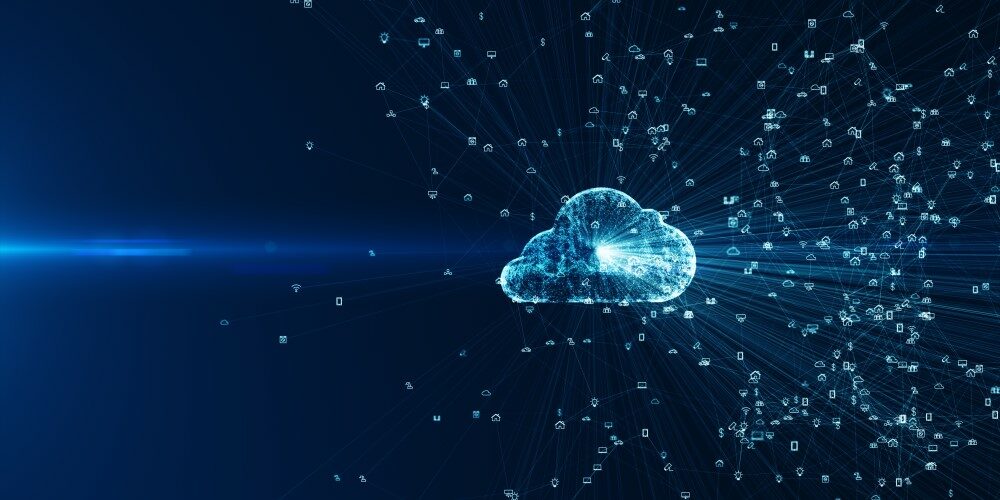 Although more and more organizations are investing in cloud-based security solutions, decision makers are still hesitant.
One of the fastest growing areas of security technology is the cloud, where campuses can dispense with on-premises servers and hardware in favor of a more flexible model.
Even though more and more organizations are now investing in cloud-based security solutions, decision makers are still hesitant. Today, we'll address top user concerns about cloud security technology and discuss why organizations should consider cloud-based technology when looking to a physical security vendor.
Myth 1: The cloud is not as customizable as on-premises software.
Traditionally, on-premises security systems run on software installed on a specified workstation somewhere on the property, which can then be customized by an IT professional. This type of system is advantageous for industries where there are strict requirements or specific security needs, such as in a government facility. While early cloud-based software was less robust when it came to customization, the technology quickly evolved to allow for greater flexibility.
Cloud software with an open API is the best option for companies looking to build a more personalized security technology stack because it can be used in a variety of ways. An open ecosystem allows organizations to leverage integrations to build exactly what they need using the latest and greatest technology available.
One of the advantages of this software over on-premises software is that campuses are no longer tied only to what is installed locally. Cloud-to-cloud integrations provide a greater choice of security options such as CCTV and access control systems, building management tools, and identity or visitor platforms. However, it should be mentioned that not all cloud-based systems offer the same level of flexibility and interoperability, so it is important to check with an integrator or installer if there are any systems available. or specific applications that need to be compatible.
Myth 2: The cloud is not optimized for large enterprises.
Early adopters of cloud security were often small businesses and startups who wanted to avoid the financial burden of a tedious enterprise-grade installation. However, when comparing the benefits of staying with an existing system or migrating to a cloud-based solution, organizations with multiple locations may benefit from a more remotely accessible system.
Having all of the data and controls from all of the offices in a single interface puts less pressure on administrative and IT teams, and makes it much easier to accommodate flexible hours or remote employees. Additionally, the cloud enables an "always on" approach to security.
Options like automated SMS and email alerts, remote unlock capabilities, and the ability to view activity logs or audit the system from any web-connected device can improve times. response and reinforce global security without having to be on site at all times.
Myth 3: I have to replace all my infrastructure to migrate to the cloud.
Security is a big investment, and the cost and hassle of replacing the entire system is often a barrier to upgrading to more advanced and modern technology. However, many cloud-based security systems can actually be added to existing systems in a hybrid solution. This type of deployment allows organizations to keep their existing investment in backend hardware, but get all the benefits of cloud-based software.
Some of the infrastructure that can be supported in a cloud-based physical security solution includes controllers and cards, readers, and credentials. Hybrid systems are also a great way for organizations to install cloud-based physical security in a new location, without updating their entire existing building infrastructure.
To get the most out of a hybrid and legacy cloud solution, access control integrators will recommend updating the building's door readers to ensure compatibility with mobile credentials. To reduce costs, look for systems that use standard wiring so that it is easier to replace readers without rewiring each input. Plus, options that can support both legacy credentials (such as key cards or fobs) and mobile access provide a more scalable system, eliminating the hassle of having to install multiple devices at the door.
Myth 4: Migration means retraining the entire security team.
While every new system – security or otherwise – will require some integration, choosing the right vendor can make a big difference here. Legacy vendors often use cumbersome, outdated platforms that are difficult to use without extensive training and time-consuming to set up. On the contrary, intuitive and easy-to-use cloud platforms reduce the time commitment and onboarding required for existing staff and new team members.
This is essential to get a new cloud deployment up and running quickly, as well as to scale efficiently as the business grows. Additionally, remote, application-based system configuration can make it easy to add new sites and users. These features are generally not offered for legacy systems. Because good support and good customer service are important for any type of technology, always look for security vendors that offer one-on-one onboarding and training sessions to make this process even smoother.
Myth 5: The cloud is not as secure.
The fact is, your entire security system is only as secure as its weakest link. This holds true for any system, cloud-based or on-premises. The only way to be truly protected in an ever-changing security landscape is to ensure that every element of the system is consistently running the latest software and employing the latest leading practices in all aspects of the business.
One of the benefits of cloud software and systems is that they can be automatically updated over the air, minimizing system downtime and costly onsite maintenance visits. This leads to greater productivity, as well as peace of mind that the system is running with the latest features.
On campuses today, nearly all technology, including physical security systems, is connected to the Internet. This means that traditionally siled security structures can leave organizations vulnerable. Now that cybersecurity is just as important as physical security, the cloud can make it easier to connect all of the previously disparate systems for better visibility into what's happening at each location. Combined data feeds and cloud-connected business analytics tools can provide a more holistic view of security across every element of the system, consolidated for better anomaly identification and faster auditing.
How to know if the cloud is right for an organization
If an organization is still hesitant to migrate to the cloud, it's important to remember that today's cloud-based security technology is smarter, more flexible, and more efficient than ever, and it continues to improve. As IoT-connected systems become more prevalent and more of the tools that businesses depend on daily live in the cloud, a building's commercial security system must be able to keep pace to protect the physical spaces, data and people that depend on them. .
Investing in a scalable security system ensures that businesses have the best technology available today and that those same systems will also be able to protect them against future vulnerabilities.
---
Andi Krebs is the Managing Editor of Openpath Security, a leading provider of cloud-based access control solutions. This article originally appeared in CS Security's sister publication Sales & Integration and has been modified.